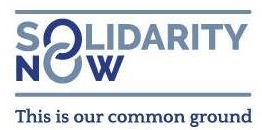 GREEK LANGUAGE EDUCATIONAL OFFICER/ EDUCATOR
SolidarityNow
Λάρισα

Συμβόλαιο
Μερική απασχόληση
Πριν 2 μήνες

Κάντε αίτηση εύκολα
Submit until: 15/09/2023
Location: Larisa

Starting Date: ASAP

Status: Part-Time/Fixed term

Child Safeguarding Policy: Level 3 - The job holder will have regular contact with children

Generic responsibilities
Provides Greek language classes for adult beneficiaries of the HELIOS programme.
Collaborates with other educators and contributes to the creation of educational materials related to the integration of beneficiaries.
Creates materials for classes (lesson plans) and monitors the progress of students.
Oversees distribution of teaching and learning materials according to the beneficiaries' needs.
Ensures on-going monitoring, tracking and reporting of classes.
Develops and maintains effective filing systems, both electronic and hardcopy.
Supports soft skills education and implementation of outdoor activities linked to the curriculum of the programme.
Prepares the project beneficiaries for the Greek language examinations targeted at the certification of different levels of proficiency in the use of the Greek language.
Participate in meetings with other educators, partners and staff.
Qualifications
Excellent Greek and English
Degree - Bachelor degree in primary education or Greek philology
Certification of the teaching qualification of Trainers for Adults in non-formal education (attributed by National Organization for the Certification of Qualifications & Vocational Guidance)
Proven knowledge of training, curriculum development and implementation
Experience in report writing and excellent computer skills
Experience teaching Greek as a second or foreign language will be an advantage
Master's degree in teaching Greek as a second or foreign language or Intercultural Education or any other relevant field will be an advantage
Experience in training of trainers/facilitators skills will be an advantage
If you are interested in applying, please send your CV and motivation letter to:

mentioning in the email subject "SN Greek Language Educational Officer/Educator part-time_ Larisa".

SN is an equal opportunity employer. Persons with disabilities and from vulnerable and disadvantaged groups are strongly encouraged to apply.

Recruitment processes reflect SN's commitment to keeping children safe from harm and abuse. Employment is subject to SN Child protection standards, including background checks and adherence to SN Child Safeguarding Policy.

Due to the urgency of recruitment, SN reserves the right to complete the process as soon as the suitable candidate has been identified. Interested candidates should submit their applications (CV and motivation letter) not later than by September 15th, 2023.

Only short-listed candidates will receive a written reply.